2018 Homeless Stand Down, Saturday January 20
Please bring donations to the Church Office by Wednesday, January 17
We are currently accepting items for the 2018 Homeless Stand Down which will take place on Saturday January 20th. The following items may be dropped off in the church office from now until Wednesday January 17th.
New or Gently Used:

waterproof boots, winter coats, reusable shopping bags.
New Only:

athletic socks, adult waterproof gloves, kids and adult size hooded sweatshirts, adult knit hats.
Martin Luther King Jr. Sunday, January 14.
Covenant pastors Melanie Marsh Baum and Amy Starr Redwine will present a dialogue sermon titled "On the Basis of Love," putting themes of Martin Luther King Jr's life and writings in conversation with scriptures. The Cleveland School of the Arts' R. Nathaniel Dett Concert Choir, Dr. William Woods, director, will be participating in the service along with the Covenant Choir. This picture was captured in a previous service by Lynn Ischay.
The Westminster Choir, Saturday, January 6, 7:30 pm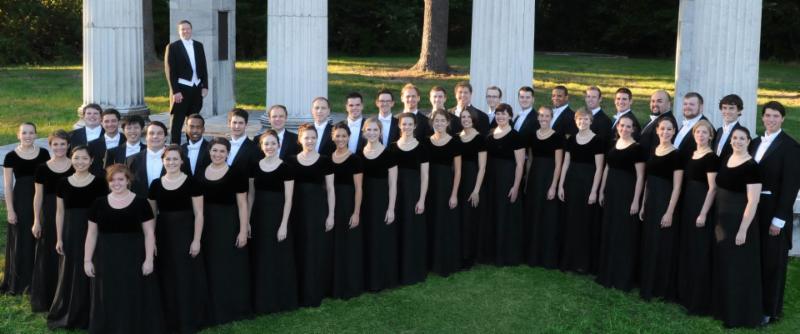 The Westminster Choir, from Westminster Choir College, Princeton, NJ, will perform Frank Martin's evocative Mass for Double Choir, one of the great masterpieces of unaccompanied choral music. Join this extraordinary ensemble to explore new sound worlds with music that celebrates beauty, peace, and love, including works by Randall Thompson, Edward Bairstow, György Ligeti, Joel Phillips and Timothy Brent.
www.rider.edu/westminsterchoir
December McGaffin Carillon Concerts!
Monday - Friday, December 18 - December 29 (except December 25), 12:15 pm
Hear the McGaffin Carillon in thirty minute programs of winter holiday-inspired music.
A Simple Season
Worship Fully. Spend Less.

Give More. Love All.
Wednesday, December 6, 6-7:30 pm in the Dining Room
We will gather together to consider how we can reclaim hope, peace, joy, and love this Advent and Christmas. All ages are invited to share soup and bread and engage in simple and worshipful activities that remind us how God's incarnation changes our lives and the world.
Click here to register.
2017 Covenant Lecture with Ellen Goodman
"The Most Important Conversation America Isn't Having"
Sunday, October 29, 2017 at 2:00 pm
Pulitzer Prize winning syndicated columnist Ellen Goodman founded The Conversation Project as a public health movement to change the way people talk about and plan for their end-of-life care. Hear her passionate call to engagement and find the resources to help your families and communities engage in this important discussion.
Sponsored by the Church of the Covenant and Cleveland Clinic Spiritual Care, Cleveland Clinic Palliative Medicine,
University Hospitals Palliative Medicine and Hospice of the Western Reserve.
Trunk or Treat
Friday, October 27, 6:00-8:00 pm
Covenant Parking Lot
You are invited to Trunk or Treat. Free to the community. Chili, s'mores, a hayride, and lots of fun.
Come for a family-friendly good time!
Opportunities at Covenant
Dr. Willie Parker to speak: Wednesday, August 23, 7:00 pm
General Admission: $10 | Student Admission $5
Ticket & ID are required for entry.
On Wednesday, August 23, the Church of the Covenant will host Dr. Willie Parker on behalf of Preterm, a local women's healthcare provider.
Preterm and our community partners invite you to spend the evening with Dr. Willie Parker, an outspoken, Christian reproductive justice advocate and an abortion provider in the South. Dr. Parker will discuss and sign copies of his new book, Life's Work: A Moral Argument for Choice.

Dr. Parker is one of the few physicians offering abortion care in the South. He believes that it is his duty, both as a medical doctor and as a Christian, to help women in need, and to do so without judgment. In Life's Work, he reveals how he came to believe, unequivocally, that helping women in need, without judgment, is precisely the Christian thing to do. In this timely and important program, Dr. Parker debunks the reactionary myths around abortion with scientific clarity and moral conviction. His life journey is remarkable, his example inspiring. He writes: "I could live with the awareness that someone might harm me. I am not so sure that I am brave enough to live with the awareness that I was too afraid to do what I knew to be right."

Books will be available for purchase from Mac's Backs at the event.
Labor of Love:
Conversation
~
Prayer
~
Processing
Monday, September 4 | 6:30-8:00 pm - 7:00 pm Communal Prayer
As the church in the world we are called to confront racism, hatred, fear, and division. To do this work well we need to care for one another, be with one another, pray for and with each other,
and
for our enemies. Join us on Labor Day evening as we do the work of God's people.
Financial Peace University
Tuesdays, September 5 - October 31, 7:00-8:30 pm
Will and Susan Klein will be coordinating Dave Ramsey's Financial Peace University (FPU) class; a practical, entertaining and even fun class on money management. FPU has something for everyone and everyone can benefit from this class. With this class you CAN take control of your money, get out of debt, and create a plan for your future.
Talk with Susan or Will to learn more about this opportunity and how it has brought financial peace to their family.
FPU

is a 90 minutes class that meets once a week for nine weeks.

Classes will begin September 5 and go for nine weeks.

FPU

is a great class for couples. It will help you and your partner understand your

individual views of money and how to come together as a team to manage your

finances towards shared goals and as a result make your relationship stronger.

FPU

is biblically based and a great way to learn God's way of handling money.
All Women's Retreat, Saturday, September 23 | 9:00 am-3:00 pm
Join the Reverend Sharon Seyfarth Garner, author of

Praying With Mandalas, and the Reverend Melanie Marsh Baum as we explore creative and contemplative spiritual practices in this day-long retreat at the River's Edge Retreat Center. Registration is $50, including meals; limited 15 participants. Sign up in the Church office.
The Reverend Dr. James Atwood
10:00 am
~
Preaching in Worship
11:30 am
~
Presenting a Covenant Forum
2:00 pm
~
Symposium Keynote Speaker
Dr. Atwood, a retired Presbyterian minister and author of
America and Its Guns: A Theological Expose
and
Gundamentalism and Where It Is Taking America.
Gun Violence Prevention Symposium, 2:00-6:00 pm
Gun Violence: Our War at Home -
Ways to Prevent, Intervene, and Heal
Presented by God Before Guns
Keynote by Dr. Atwood and Panel Discussions
From Concerned Citizen to Activist
We're All in This Together
Go to God Before Guns for more information.
Tuesday Noon Organ Recitals | Tuesdays, September 5 - October 31 | 12:00 noon
Tuesday Noon Organ Recitals featuring organists from throughout greater Cleveland and beyond on both of Covenant's two magnificent pipe organs. Bring a lunch! Bring a friend!
Free and open to the public. Free parking in the Covenant parking lot.
Friday Lunchtime Carillon Concerts | Fridays, September 15 - November 17 | 12:15 pm
Friday Lunchtime Carillon Concerts
performed by Covenant and University Circle Carillonneur George Leggiero and guests on the 15,000 lb McGaffin Carillon of 47 bronze bells. Tours of the tower following the concerts. Bring a lawn chair; picnic on the church lawn or CWRU campus. Free parking in the Covenant parking lot. Go to

ucbells.org

for program information.